We place all our experience and professionalism at your disposal to handle and carry out reliable and affordable international relocations throughout Europe. Starting a new chapter in your own personal or professional life is easier thanks to Salaris Global Mobility.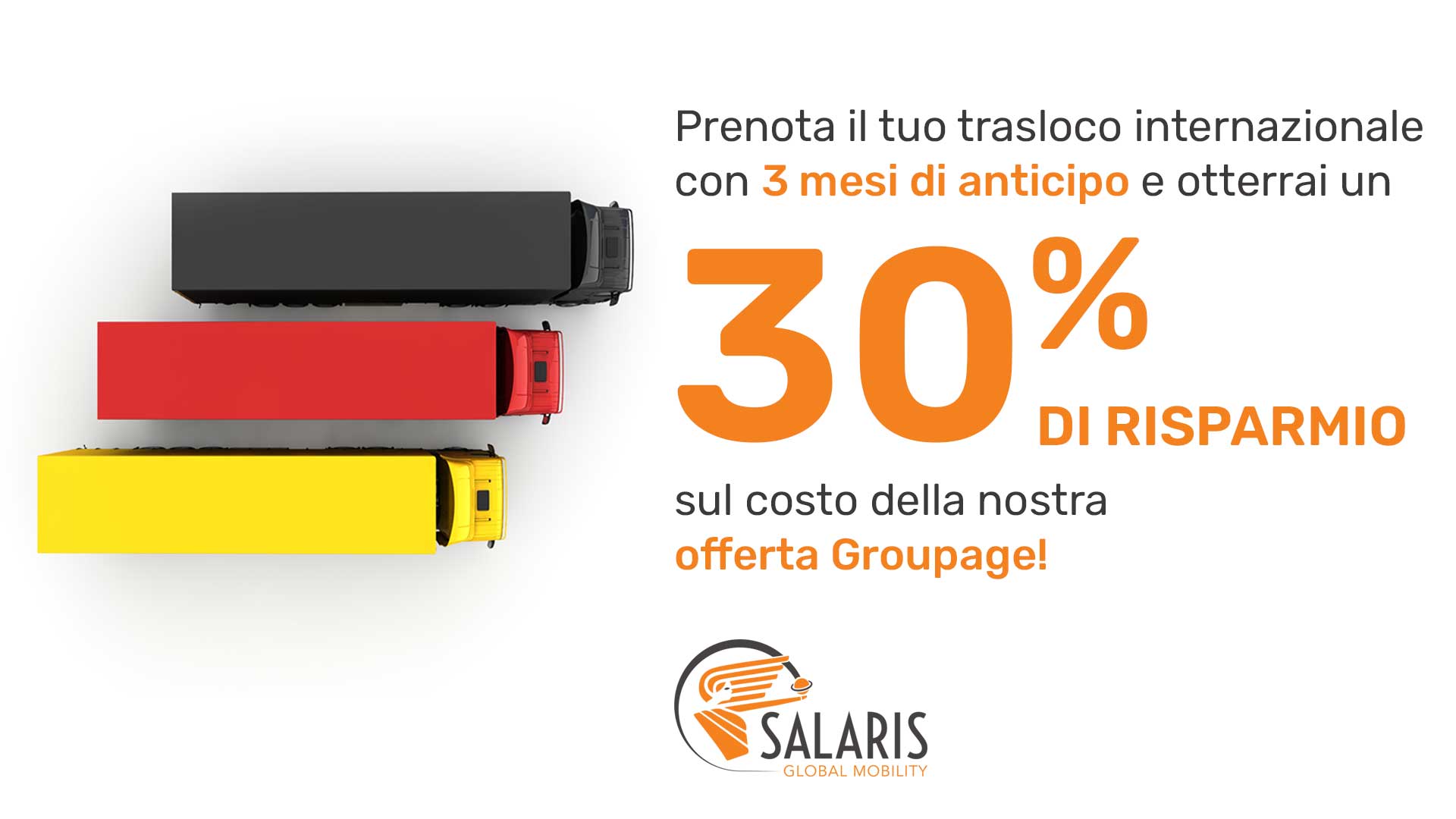 We have all our licenses in order as needed for this type of moving, and both the traveling and office personnel is skilled in the bureaucratic formalities connected with international moving and export and import customs operations if required by the country of origin and/or destination.
Our offices will be available to provide support for all aspects of relocation: from looking for a school for the kids, to the formalities for electricity and gas supply, directly in the destination country.
Salaris Global Mobility can offer the GROUPAGE formula for relocation abroad as well, with frequent trips to the major European destinations, and weekly ones from and to its location in United Kingdom.
With Salaris, relocating in Europe is quick, safe, and affordable.
Discover right away the benefits of our international moves and of the weekly Italy/UK/Italy service.
Fill out the form, we will get back to you with our best offer!
Ho avuto modo di provare il servizio trasloco di Salaris: risultato Ottimo. Michela e lo staff hanno organizzato il trasloco in tempi rapidi, super affidabili! Consiglio a tutti Salarsi Traslochi, anche per servizi di trasloco internazionale!
Salaris è sinonimo di professionalità, cortesia e disponibilità. La gentilezza del personale è sorprendente, velocissimi e professionali, si son presentati con guanti, mascherina e sorrisi dietro le mascherine, dopo aver svuotato il locale volevano addirittura pulirlo!
Ragazzi seri, una buona azienda al quale affidare il servizio.